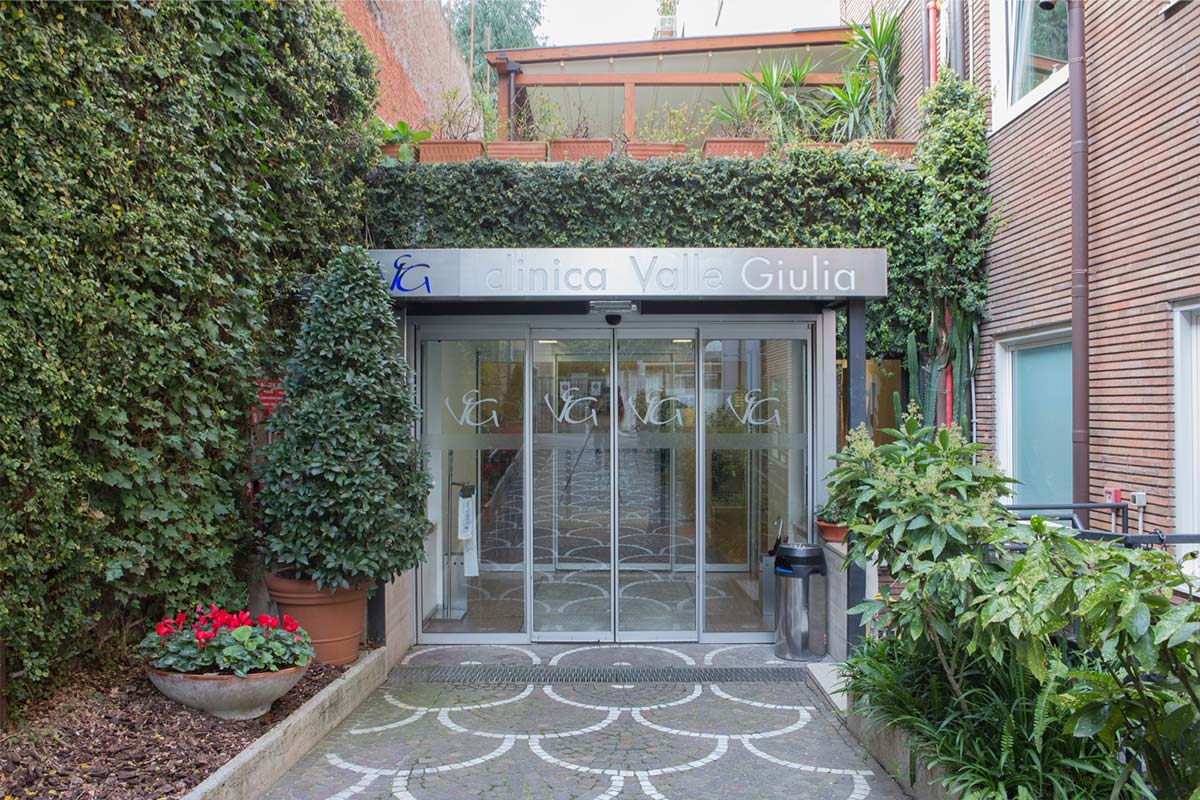 The Valle Giulia Clinic is situated in Rome; in the Parioli district a few metres from Villa Borghese park. It is a private clinic that for over sixty years, has been committed with passion and professionalism in the: prevention, sanitary assistance and in health care. The constant technological updating, the continuous expansion of the personnel, a dynamic and efficient organization and the persistent development of services to the patients, all contribute in making Valle Giulia Clinic a structure to the state-of-the-art recognized at a national level for its elevated standards of professionalism and comfort.
The structure includes various medical specialties and provides high quality services in different diagnostic-therapeutic areas, thanks also to the presence of highly qualified multidisciplinary teams that ensure a complete sanitary assistance. The Clinic's philosophy is based mostly on:
to safeguard the principles of equality and impartiality with regard to all patients;
ensure transparency and simplicity of the administrative pathway;
reach an efficient organization through the careful collection of the patients' suggestions;
to enable the continuous development and contribution of the entire paramedical and medical personnel, to grow together and improve our daily services and performances.